1. Select your Hosting and Register Your Domain
Like I mentioned earlier, you can do this through Go Daddy, but I would highly recommend that you get a free domain through BlueHost. All you need to do is sign up for 12 months of service. DO NOT GO MONTH TO MONTH on hosting. It costs more and is a pain in the butt. If you don't pay, your site will be shut down, which sucks. Just don't. You'll have a few options to choose with Bluehost. Basic is the cheapest, and I would recommend it for someone that doesn't want to drop a ton of cash into their blog at the start. For a little perspective – my marketing clients use Plus or Pro…you won't need those yet. Oh just FYI – you have to pay for the entire price up front. You are looking at a little less than $50 for the entire year if you go with 12 months, which is a killer deal. To select your hosting plan, click on the picture below and keep following along in the tutorial:
HOW TO SETUP FACEBOOK INSTANT ARTICLES FOR WORDPRESS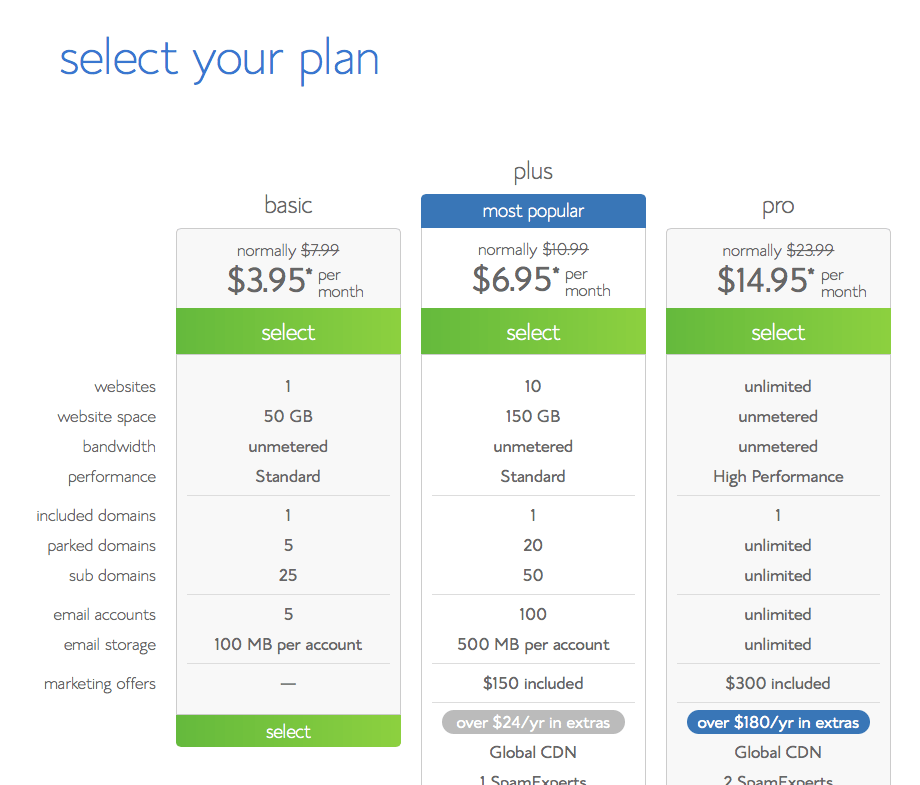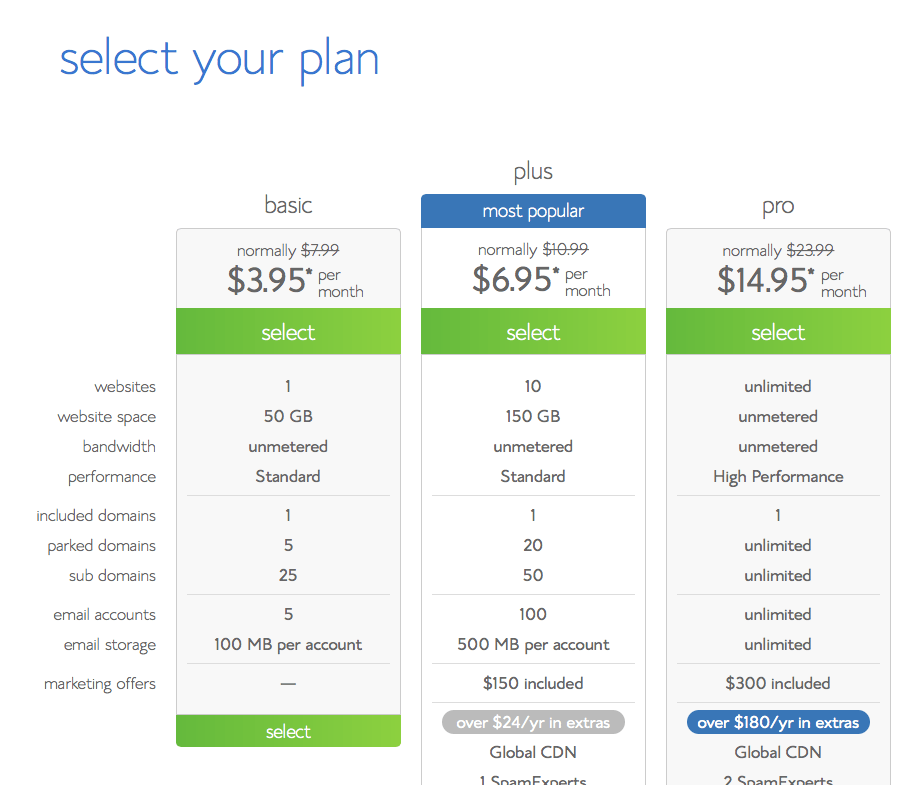 The screen where you type in the domain you want will look like this:


And then this:


After you sign up with your domain and put your billing information in, you will see a pop-up that asks if you want to add extra services. My clients use several of them (Sitelock Security, SEO Jumpstart, Domain Privacy etc). Some are useful, some aren't. I went with privacy protection through GoDaddy when I made this site, and the Bluehost equivalent is "Domain Privacy Protection" for $12 a year. Never a bad idea to keep your information safe!
Summary of step #1:
Choose a hosting plan (probably basic)
Find a domain name
Enter your personal information
Enter your billing information
Create a password. I use Bluehost's password generator because it makes crazy passwords that look like: jdhE23+`[email protected]$0jKd~24
Ain't nobody breaking into your site with something like that unless they're with Anonymous.
2. Transfer Your Domain:
***This one always trips people up. If you went with my advice earlier and did your domain through Bluehost you can skip this part of the tutorial. This is for my people that already have a domain through GoDaddy.***
You'll need to tell Go Daddy which servers will host your site. If you don't, you won't be able to use your Bluehost service!
Sign in to your Go Daddy account and select " My Domains"
On the Domains screen, select "Manage DNS"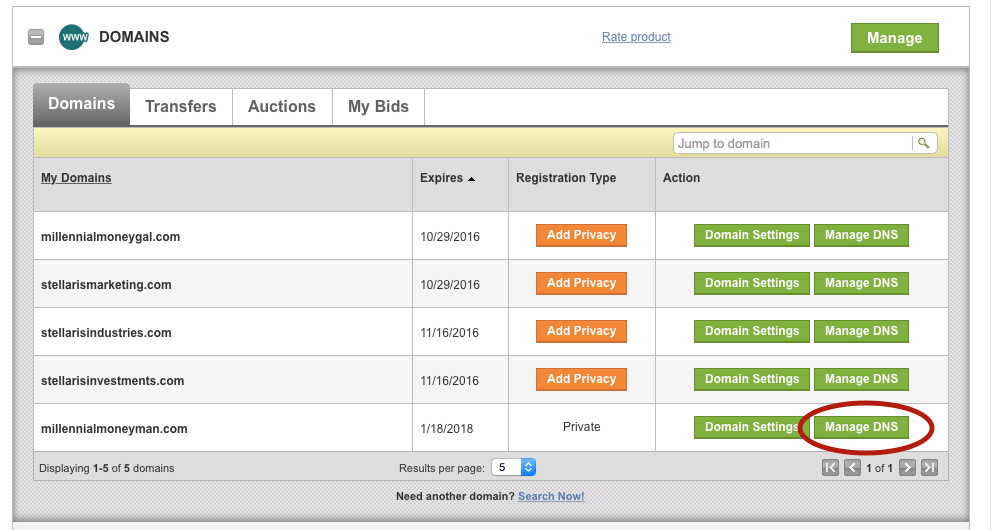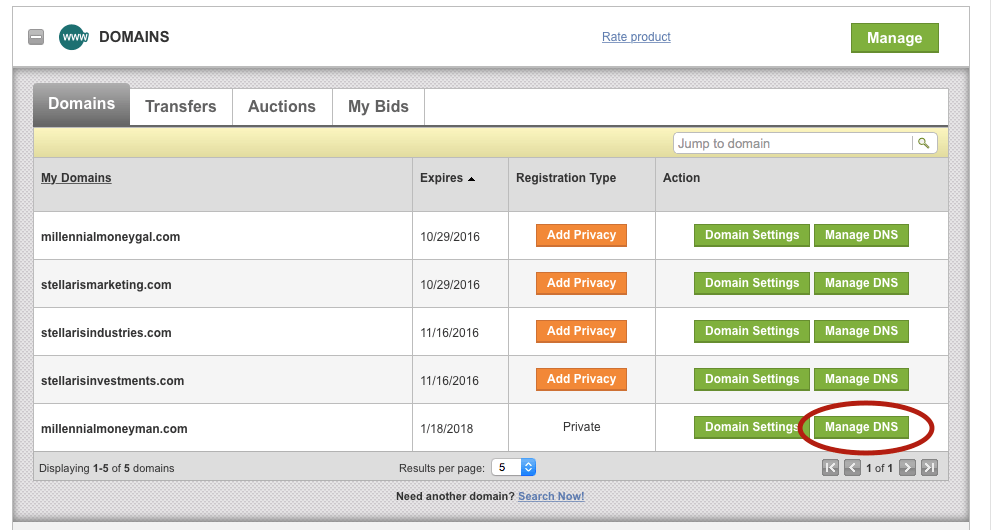 Select "manage" under "nameservers".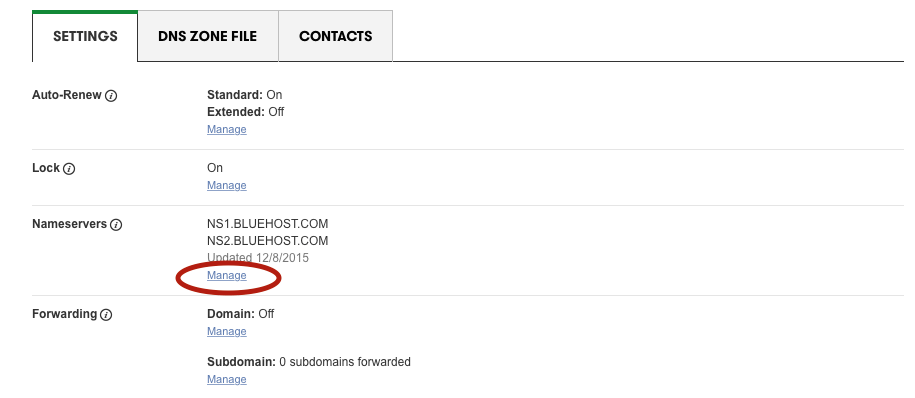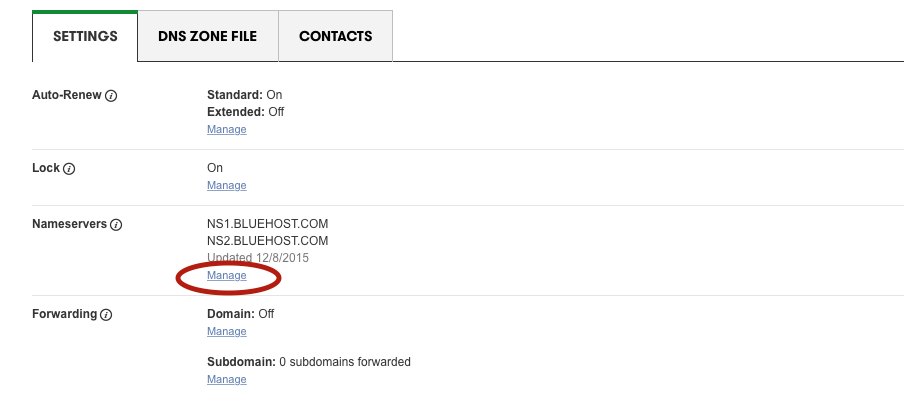 Select "Edit Nameservers"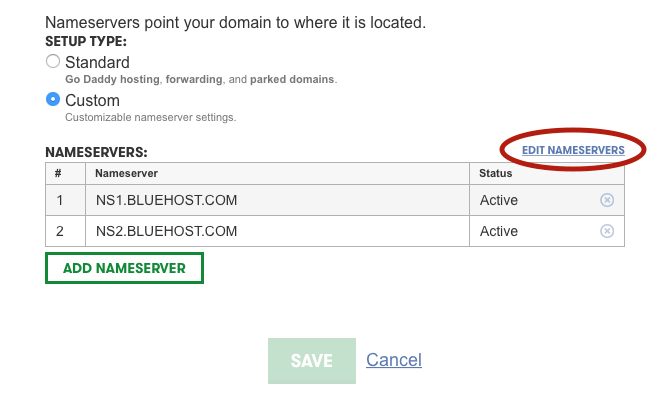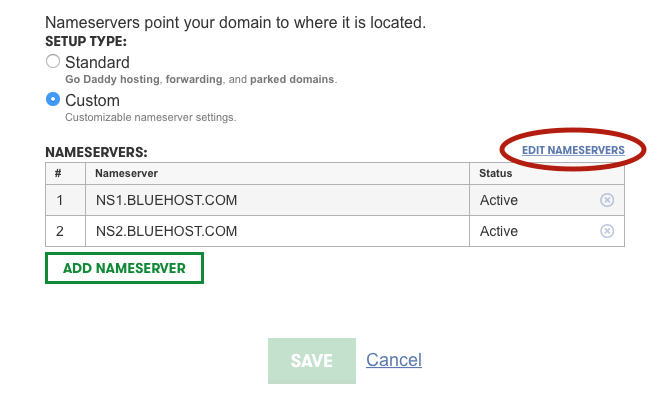 Change the servers to "NS1.Bluehost.com" and "Ns2.Bluehost.com" and click save. (This was already changed in the above picture).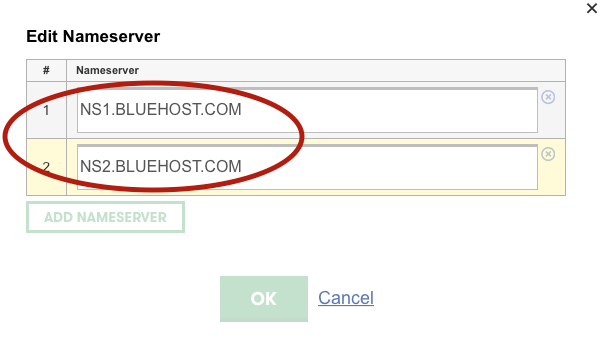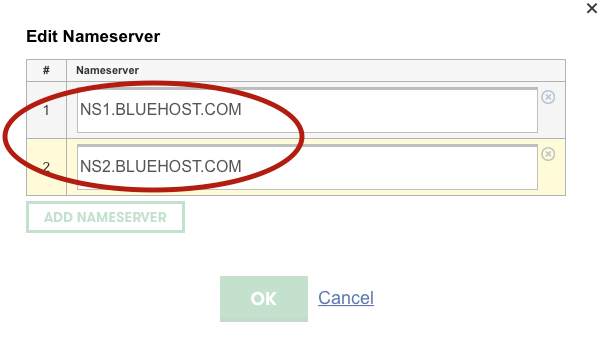 Done, now you can move on to the last and best step….
3. Install WordPress!
Heck yeah, almost done creating your future money making/life changing blog. 🙂
Sign in to your Bluehost account and click on "home" – you'll be taken to a page that looks like this: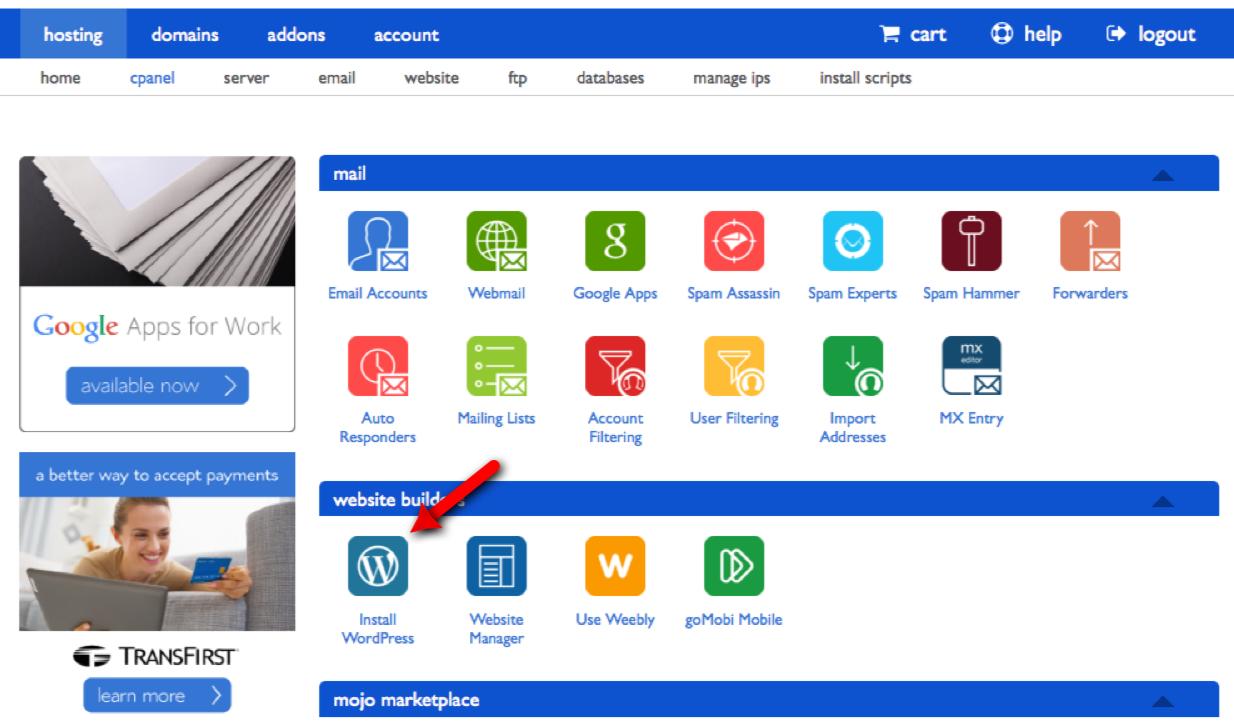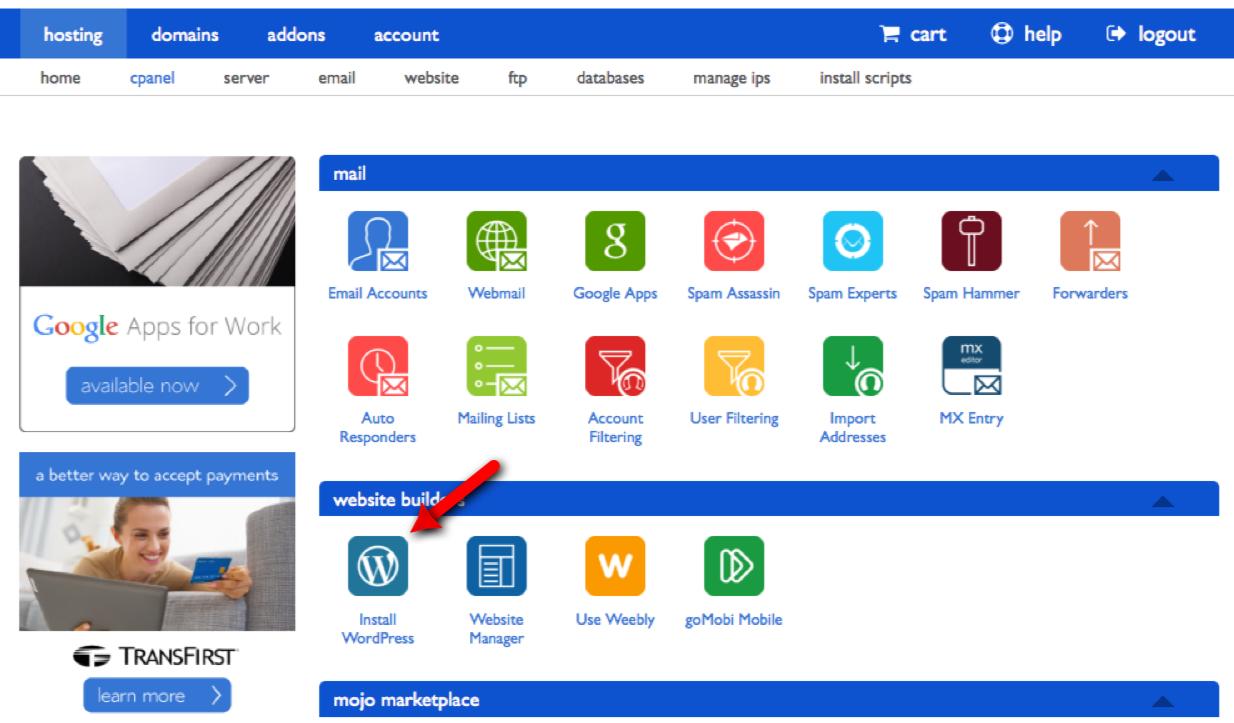 Click on Install WordPress
You'll be taken to a site called "MOJO Marketplace", which is a 3rd party site that sells themes for your WordPress blog (I'll explain below). Don't worry – you don't have to buy anything from MOJO if you don't want to.
Click the Install button and find WordPress, and then select the domain you want to install WordPress on from the dropdown menu
You'll create a WordPress Admin name and password in the "Advanced Features" area. Make sure BOTH of these are secure. Some people suck on the internet and will try to hack into your WordPress site and either mess with it or shut it down. Shut down = losing money later on. I always put my user names and passwords into an excel file somewhere safe.
Click "Install"
BOOM. You're done (kinda).
Now you can go to your fancy new domain and sign in via the WordPress login (the information that you created on MOJO Marketplace). It looks like this: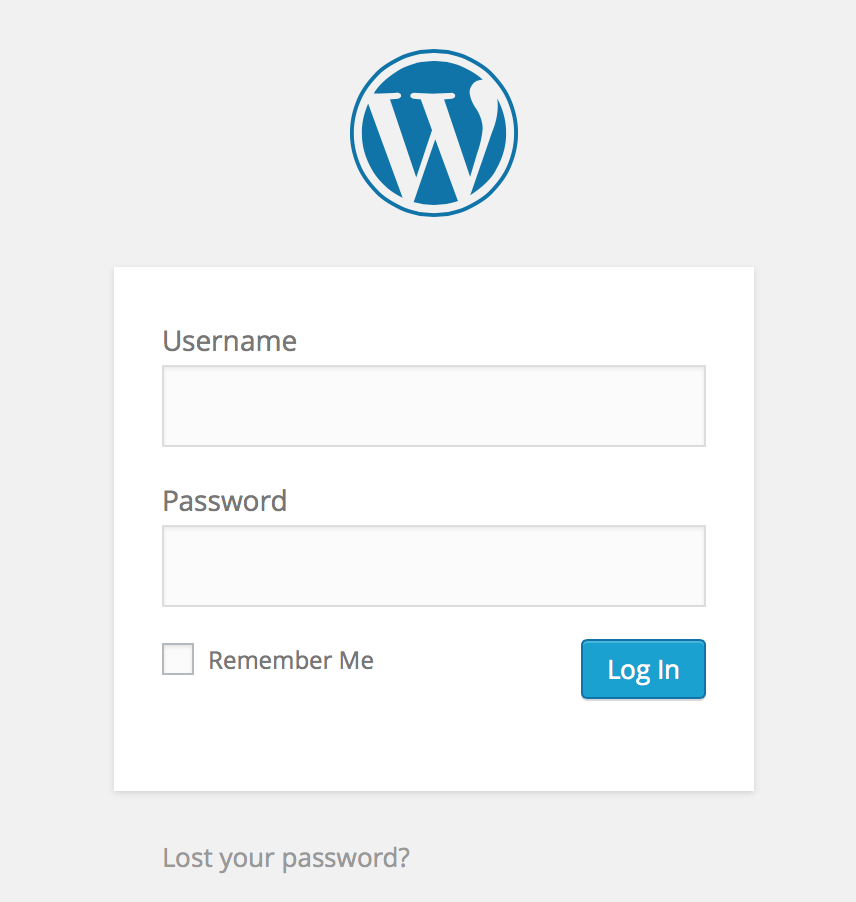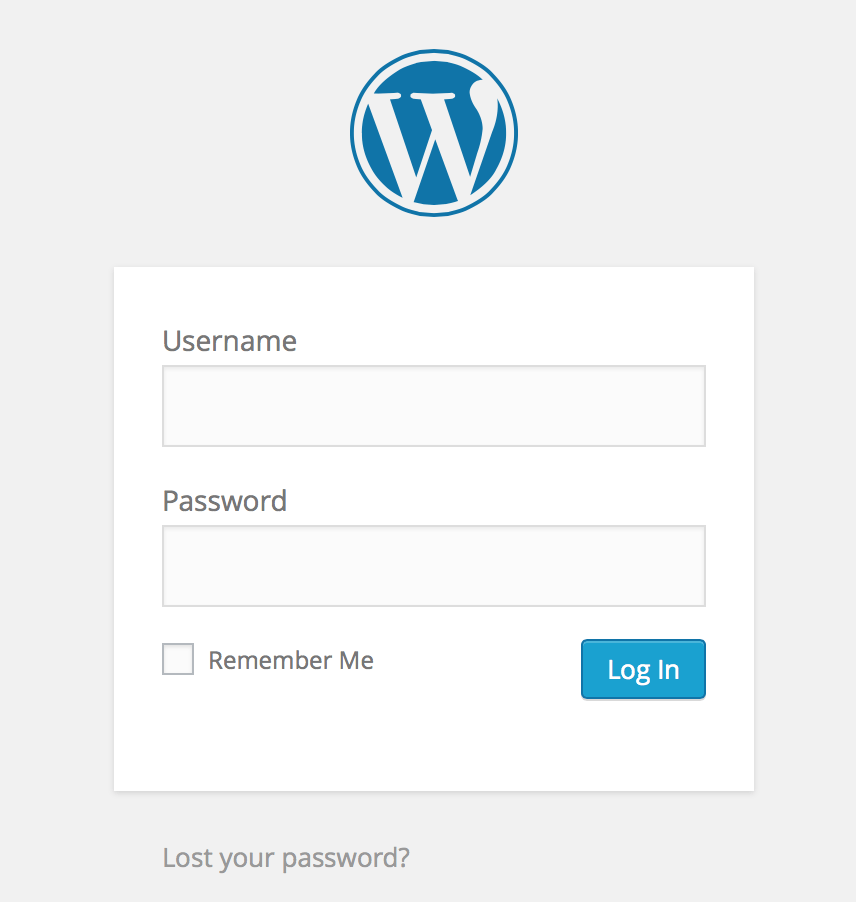 After you log in, you have a few options. It probably won't take you too long to get the basics of the layout. It will look like this but with way less stuff:
You can either go to Appearance>Themes on the left hand side and pick out a free WordPress Theme by selecting "Add New Theme", or you can search the internet for "WordPress Themes" and will find thousands of free and paid options that way.