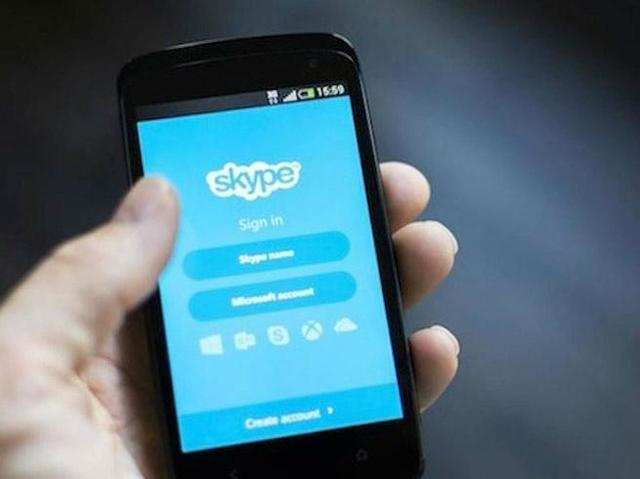 NEW DELHI: Microsoft has revealed that it is working on new feature for Skype. The company will soon roll out the call recording feature in Skype, which will also support integration from third party apps including X split, Wire cast and V mix.
In an blog post the company posted that the Windows 10 and Mac users will be able to record calls in case they switch their desktop Skype client over to the "Content Creator" mode to place, record, import and edit recordings using apps like Adobe Premier Pro and Adobe Audition.
Moreover, users were also given a choice to select any third party software which they prefer to use and the app will support integration with that.
Apart from the new call record feature, Skype will also enable live streaming a call on YouTube channel and twitch stream enabling users to customize the look of the call. "Users can customize the look and feel of the call so they can be part of a live show ready for streaming to audiences of all sizes," the blog post added.
The company will unveil the new recording feature of Skype next week at the NAB show in Las Vegas.
"There's no need for additional recording or screen capture solutions. Skype will provide clean feeds of all group video call participants to your choice of NDI-enabled software," it added.
In August last year, Microsoft added the ability to send money using Skype. The company partnered with PayPal in order to introduce the send money feature in Skype.
Presently, the feature is live in 22 countries including UK, US, Canada and European markets. The company adds that the sender must have the latest version of the app, in order to send money, while the receiver can have any version.