Microsoft Edge is a new web browser that is available across the Windows 10 device family. It is designed for Windows 10 to be faster, safer, and compatible with the modern Web.
Starting with Windows 10 build 15002, you can set aside groups of tabs to save them for later viewing. The tabs you've set aside will remain set aside until you either restore or remove them, even after closing Microsoft Edge or signing out of Windows 10.
Starting with Windows 10 build 17677, it is easier to organize the groups of tabs you've set aside by now allowing you to rename them, so you can remember what's in each group when come back to it later.
This tutorial will show you how to rename groups of tabs you set aside in Microsoft Edge for your account in Windows 10.
Here's How:
1. While in Microsoft Edge, click/tap on the Tabs you've set aside 

 icon. (see screenshot below)
2. Click/tap on the label for any group of tabs you want to rename. (see screenshot below)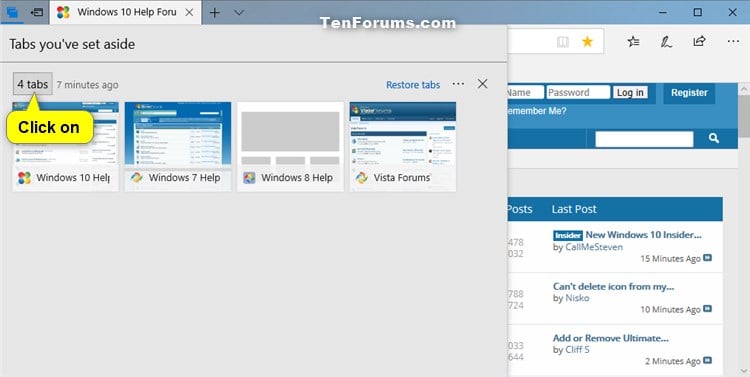 3. Type a name you want for these group of tabs, and press Enter. (see screenshot below)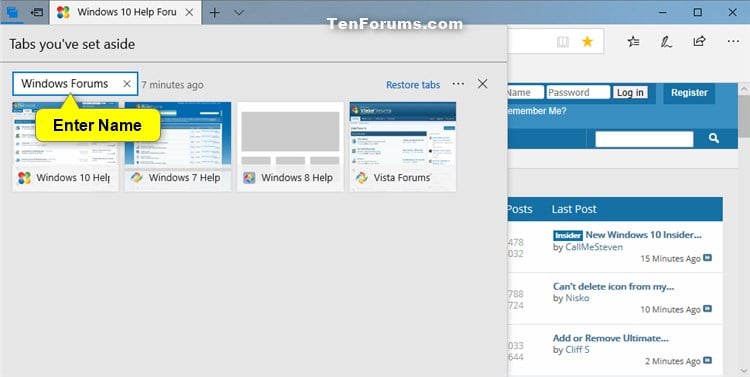 4. The group of tabs will now be renamed. (see screenshot below)