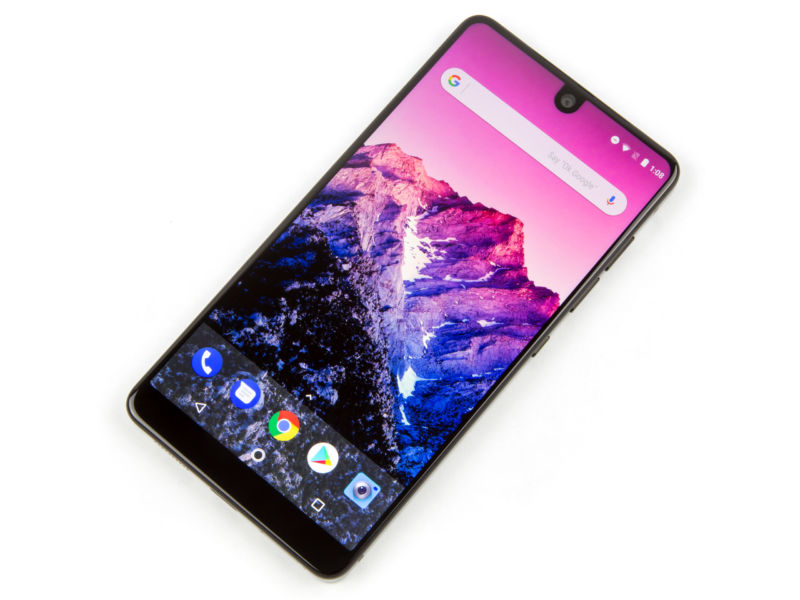 It sounds like the Essential Phone is dead. A report from Bloomberg says the smartphone startup has "cancelled" its next smartphone. The company, which was once valued at a billion dollars before ever shipping a product, is now "considering selling itself."
Essential introduced itself to the public in 2017 as a new technology company founded by Andy Rubin, co-founder of Google's Android OS. Its first product was the Essential Phone, a high-end, slim bezel smartphone with a notched screen and ceramic body. The Essential Phone launched in September 2017 with a pretty bad first impression. The phone was delayed three months from its original launch window, and early customers had their private information leaked by Essential customer support, an incident Rubin called "humiliating." The phone was originally $699, but poor sales quickly led to a price drop of $200. Bloomberg says Essential sold "at least 150,000 to date, according to the person familiar with the company."
The Essential Phone was designed at a time when smartphone manufacturers all thought modular smartphones would be The Next Big Thing™. Along with Motorola, LG, Fairphone, and Google's Project Ara, Essential wanted to create a proprietary accessory ecosystem of products that could snap onto the phone. Like every other modular smartphone, Essential's modular system was a failure, and only one module was ever created for the Essential Phone: a $200 360-degree camera. The camera was low resolution, bulky, and hot. It was so hot that it had an actual cooling fan inside the camera that would spin up when you took 360-degree pictures.The failed modular system can be added to a long list of planned Essential products that never (at least, at the time of writing) made it to market. Essential planned to sell a charging dock that clipped into the Essential Phone's modular charging pins, but that product never materialized. Essential is supposedly working on a smart home device, Essential Home, which was announced alongside the phone in May 2017. So far that product hasn't materialized either. The Essential Home is supposed to have a custom operating system called "Ambient OS," but that does not publicly exist to date. Ambient OS is supposed to be open source, but there's still no public repo.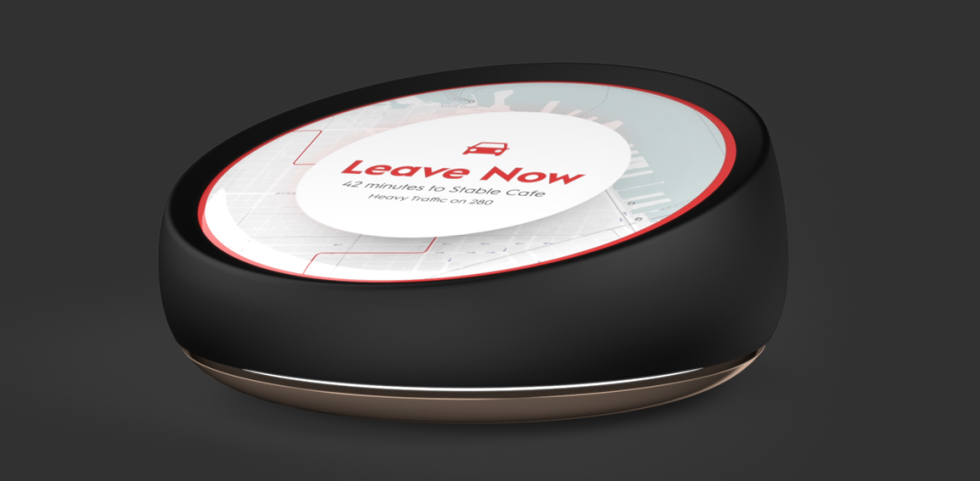 For now, smart home products are apparently the future for Essential. The Bloomberg report says engineers have been pulled off of smartphone sequel duty and that the company is now focusing on getting its smart home product out the door. The Essential Home is "on track for release by next year," according to the report. Renders of the Essential Home make it seem just like an Echo Dot—a circular speaker with a screen on top that can display the weather, maps, calls, and music. The product does not use Google or Amazon smart home services, which sounds like a tough sell.
We always have multiple products in development at the same time and we embrace canceling some in favor of the ones we think will be bigger hits. We are putting all of our efforts towards our future, game-changing products, which include mobile and home products.
Shortly after the Bloomberg report went up, Rubin 
responded on Twitter
, saying, "we embrace canceling [products]'—a statement that seemingly confirms the cancellation of the Essential Phone 2. A follow-up report from The Information quoted Rubin as telling employees, "no one (including me at this moment) knows what the best thing for the company will be." Rubin reportedly assured employees that "we are not shutting down the company" and that Essential is "working with bankers to raise money."
You can add Essential to the list of one-and-done companies that managed one release cycle in the US smartphone market before quickly giving up. Amazon failed with the Fire Phone. LeEco arrived on US shores and promptly exploded. Facebook speedran the "quit the smartphone market" category with the HTC First, which has a seeming world-record lifespan of one month on the market. Blackberry became an Android OEM for a year before selling out to a Chinese company. The Nextbit Robin managed to survive for a year before Razer snatched it up. (Place your bets on a Razer Phone 2 in the comments.)
Now Essential is bowing out of the smartphone race after less than a year. Smartphones are hard.